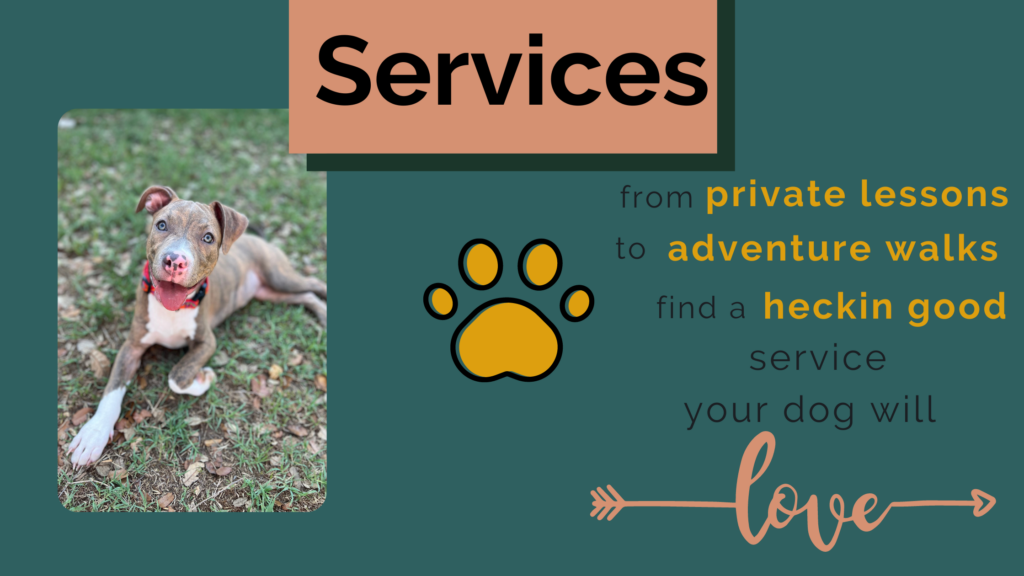 We're here to help with your dog training needs! Whether you're looking for puppy training, leash walking, or general manners guidance, we're the trainers for you!
Signature Puppy Package
---
A Heckin Good Start
Fully Supportive Puppy Program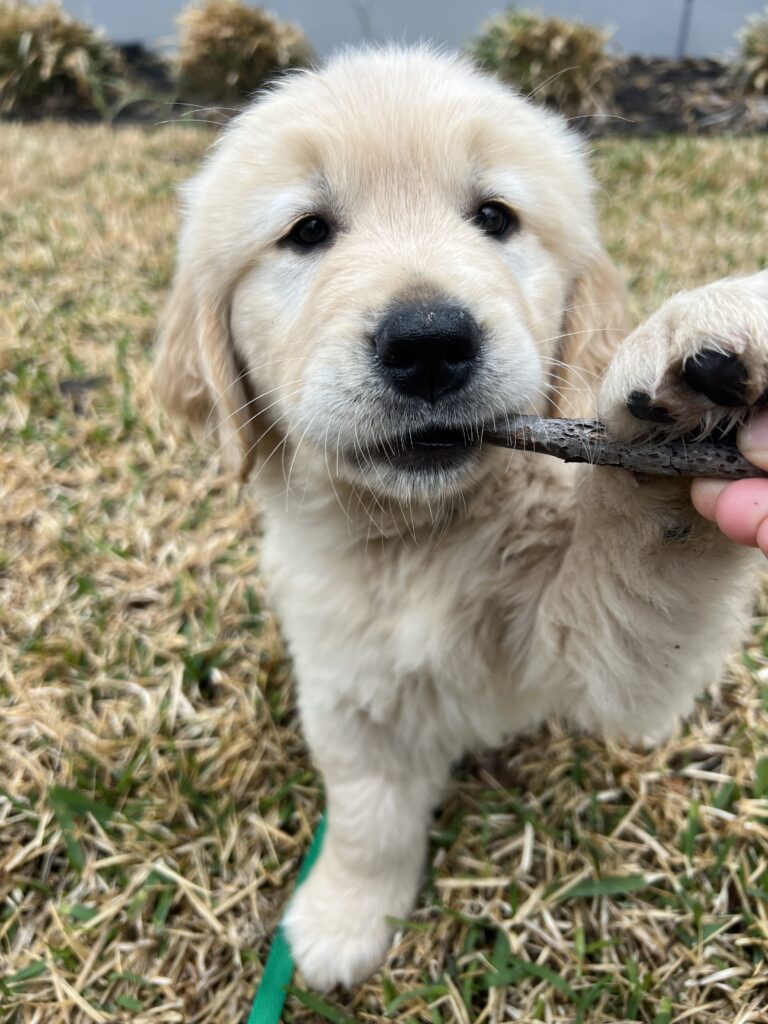 Behold, our signature puppy package! Over the course of six weeks we will: solidify your puppy's bond with you, instill polite doggy manners in and out of the home, and help smoothly integrate your puppy into your life. This is a short-term investment with long-reaching benefits. You and your puppy can begin your life-long relationship knowing you've got a solid foundation from which to grow.
IDEAL IF YOU ARE:
– Wanting a solid plan and proven methods supporting you and your new puppy
– Interested in immediate relief from puppy piranha behaviors
– Needing occasional breaks from the puppy madness
– Interested in your puppy growing into a lifelong companion
What's Included?
Six weeks of training and support:

Set up your home and puppy for success right off the bat!
Private training lessons with the family, so everyone is on the same page
Day-training + socialization session where our trainer works with your puppy to practice skills and get a jump start on socialization
Hush, Puppy! sessions, to give you a short, puppy-free break (and a tuckered-out pooch!)

Heckin Good Training Toolkit
Training Curated to Your Goals
Frankly, Too Many Pictures of Your Puppy
---
Private Training Packages
---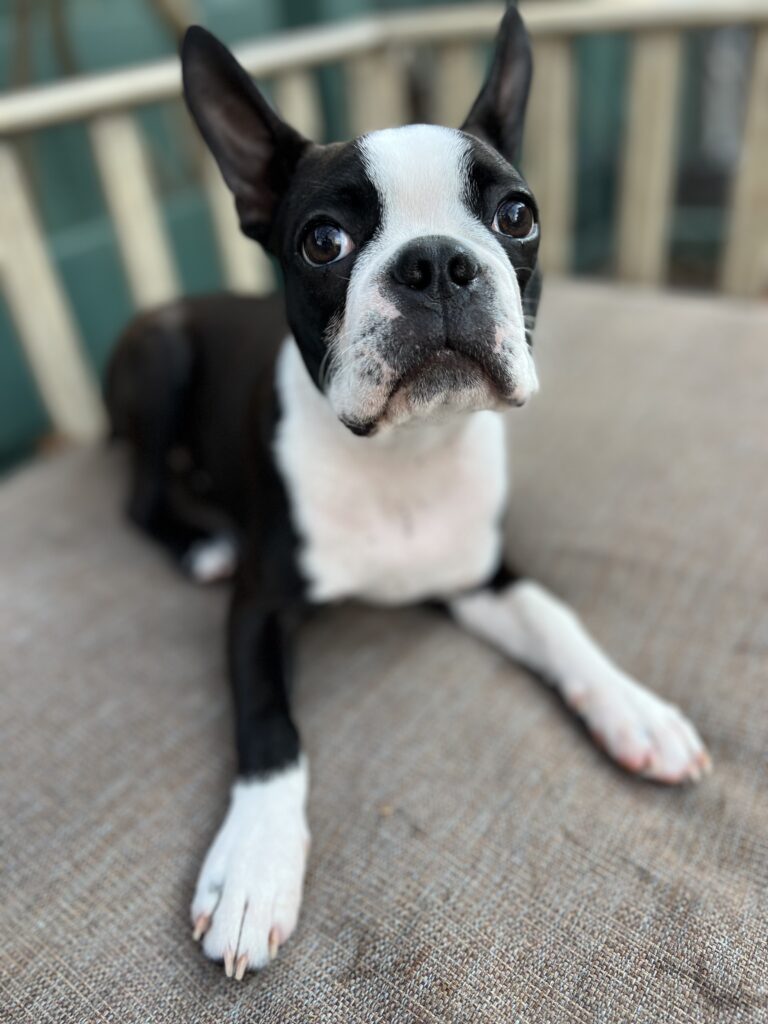 Leisurely Leash Walking
(Leash Walking Fundamentals)
Four Private Training Lessons
+ Four Day-Training Sessions
+ Our Favorite Harness

Put your arm back in its socket and get ready to walk (gently) away with some excellent, real-world skills for more pleasant walks with your pup!

IDEAL IF YOU ARE:
– Sick of making chiropractor appointments after every dog walk
– Convinced your dog forgets everything he knows as soon as the leash goes on


What's Included?
– A personalized training plan
– Email/text support between lessons
– Kind, compassionate, and fun private coaching!
– One-on-one time with our trainer + your dog, no owner attention required! Go enjoy an hour to yourself!
– Our very favorite harness + leash for nicer walks
Slow Your Roll
(Creating Calm in Excited Dogs)
Five Private Training Lessons
+ Three Day-Training Sessions
+ Custom Enrichment Plan
+ Enrichment Go-Bag
Check out this package for dogs who just don't know how to chill. We'll customize this course to help your over-excited pup learn the beauty of zenning-out.

IDEAL IF YOU ARE:
– Dreaming of binging true crime documentaries on the couch with a calm dog
– Ready to leave the house with a chill canine
– Looking for just FIVE MINUTES of peace, please
What's Included?
– A personalized training plan
– Email/text support between lessons
– Kind, compassionate, and fun private coaching!
– One-on-one time with our trainer + your dog, no owner attention required! Go enjoy an hour to yourself!
– A custom plan for your dog's everyday mental health and wellness
– A ready-made box of our favorite enrichment toys
---
Private Lessons & Day Training
---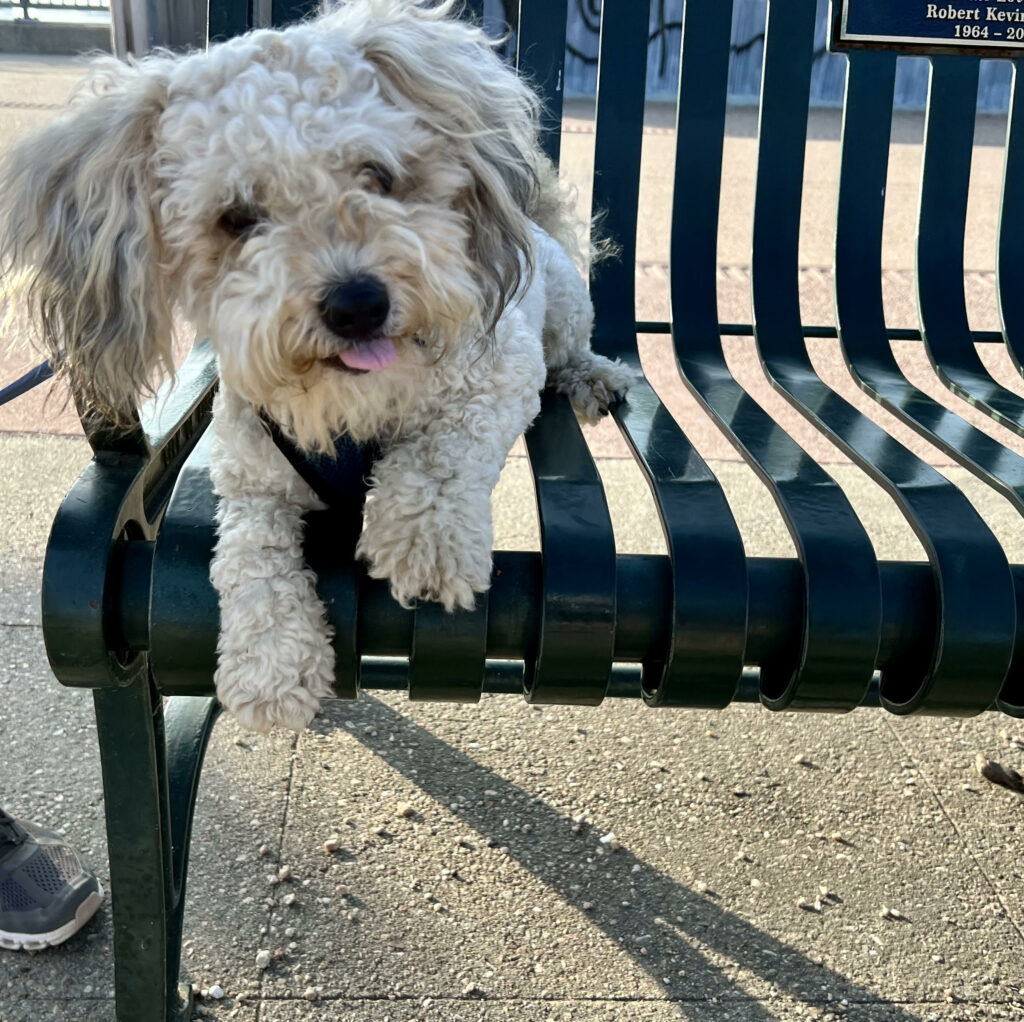 Private Lessons
Nothing quite beats dedicated one-on-one time with an expert. No confusing online research to sort through, and no second-guessing if you're on the right track! We've got the peace of mind you're looking for.
You'll be supported with hands-on trainer time, detailed notes for reference, and troubleshooting with our trainers between lessons. Let our certified trainers craft a custom training plan, then guide you and your pup towards your training goals.
Day Training
We've come up with a training plan together, and you and your pup are working on your exercises at home. But some refreshers for your dog would be very helpful! Maybe you've been busy and unable to practice as much as you'd like.
Add on some Custom Day Training, and we will spend an hour working one-on-one with your dog, fine-tuning and brushing up!
---
Enrichment
---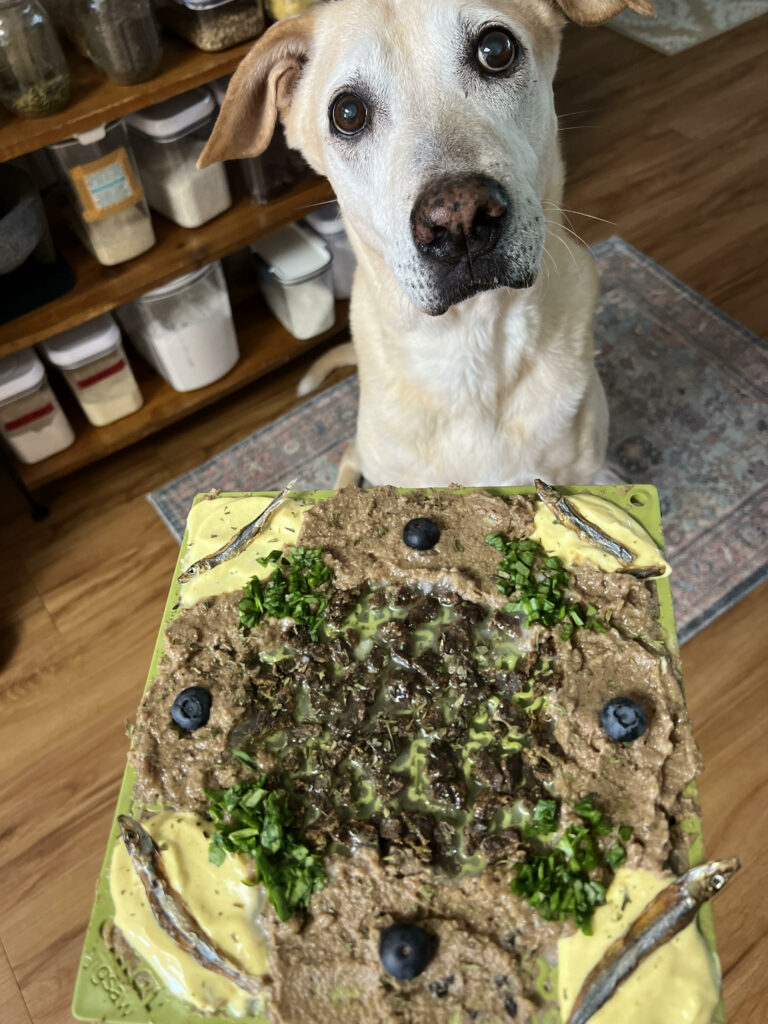 *NEW* Enrichment Mat Subscription
Do you WFH, and your dog always has something to say during your meetings? Maybe you have a young pup with more energy than you expected. Or you just welcomed a new baby into your home, and the dogs just aren't getting enough attention.
Enrich their lives, keep them healthy, & give them something to look forward to with our convenient subscription service!
We fill them with delicious, dog-friendly ingredients, freeze them, then deliver to your door! Then rinse and set out the empties for us to pick up. Sustainable and easy!
Why are Enrichment Mats so Great?
We've got great news for you: frozen enrichment mats do a bang-up job of working that doggy brain.
Licking is inherently calming for dogs of all ages
You can't bark & lick a delicious treat at the same time
Nothing hits quite as hard as that post-enrichment-mat snooze fest
Mental stimulation, especially from enrichment, can tire your dog out without getting them riled up
---
Adventure Walk Program
---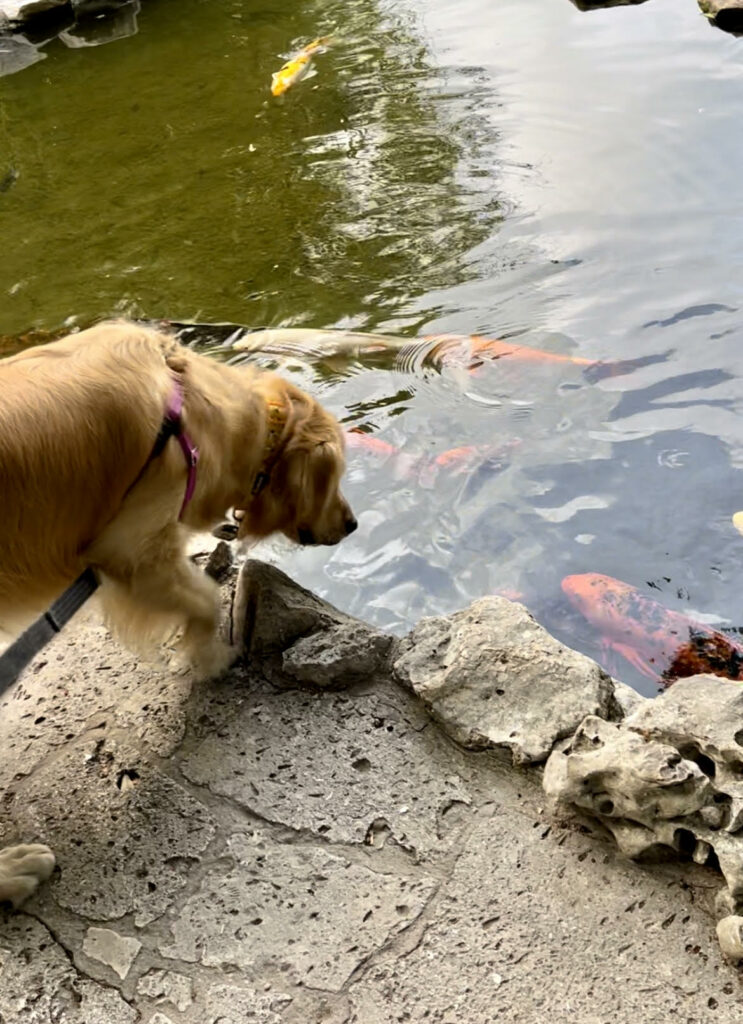 Adventure Walk
Does your dog have more energy than your entire family combined? Phew, we feel you! Or maybe you have a pup who's a little unsure and could use some low-pressure exposure to new environments. We've got you covered!
An Adventure Walk can include: hikes, swims, painting, nosework, intro to novel environments, and so much more. Book an adventure walk, and let us know what your dog loves!
Why are Adventure Walks amazing?
There is so much out in the world, but you don't always have time to let your dog explore at their own pace! Let us do this for you!
Sniffing and exploring at their own speed helps build confidence
Shy or nervous dogs get a low-pressure way to interact with the big, wide world
High-energy dogs can burn off tons of energy without running around like a madman
Reactive dogs get a chance to decompress
Your dog comes home pooped!